Hexcopter #2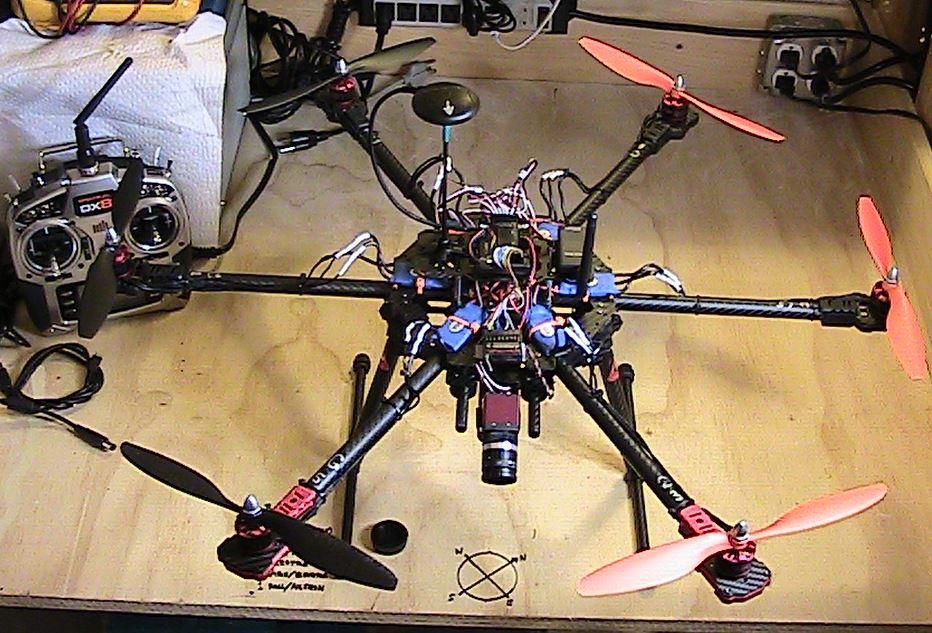 Parts
Tarot TL68C01 Frame
(6) DJI 2212 Motors (real ones!)
(6) DYS Programmable V2 ESCs (30A)
(6) DJI 1045 Blades
TS5823 5.8Ghz 32 Ch Transmitter (video)
Allied Guppy GF 033 Camera
Generic 2 Axis Gimbel
Spektrum AR8000 8 Ch Receiver
Generic 5V UBEC
HKPilot Mega 2.7 Set
Overhead Display Module
LEA-6H GPS
Power Monitoring Module
433Mhz Telemetry Radio(s)

With this copter I was able to get about 16 pounds of lift. I have yet to try it with TriBlades, I should get 15-20% more lift. The land gear I made to be foldable using servos so I can get full swing of the 2D gimbal. The camera has a zoom lens but I have yet to hook up the servo for remote zooming. The camera is on a dedicated 5.8GHz link. I did cheat with the camera interface. I could not get the direct FireWire connection to work properly so I used a USB to FireWire adapter. On the bottom side of the copter I have a focused high intensity LED mounted. It looks like a patrol helicopter flying over at night. This copter is also full autonomous. It has been flown totally unassisted. More to add when I finish programming it.
Test Flight
Simple up/down turn flight test. Being overly cautious. I have already lost one of these.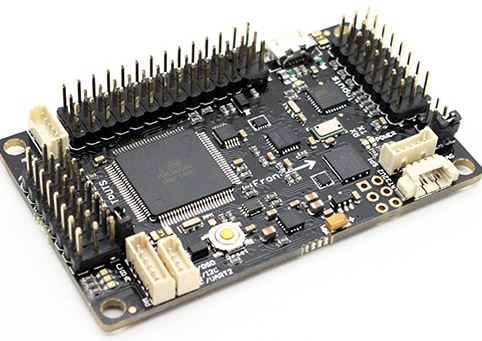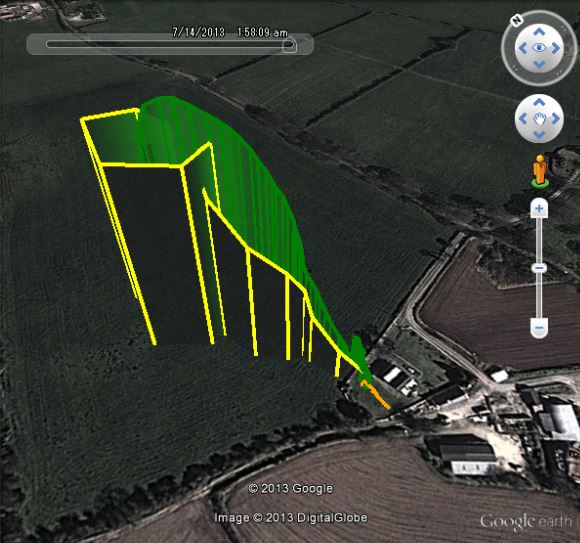 HKPilot Mega 2.7
Arduino APM Compatible 3-axis gyro, accelerometer, magnetometer and high-performance barometer Built in 4 MP Dataflash chip for automatic data logging Honeywell HMC5883L-TR Digital compass Invensense's 6 DoF Accelerometer/Gyro MPU-6000 Measurement Specialties MS5611-01BA03 Barometric pressure sensor Atmel ATMEGA2560 and ATMEGA32U-2 External compass support Ubox super precision LEA-6h GPS IIC Input MUX port Telemetry radio and OSD supported
Mission Planner
To the left is a GPS flight chart from Mission Planner (stock image).
If you haven't looked into to this yet, you should. Mission
Planner is what makes a Copter a Drone.To the left is a GPS flight chart from Mission Planner (stock image). If you haven't looked into to this yet, you should. Mission Planner is what makes a Copter a Drone.

APM ArduPilot - Mission Planner